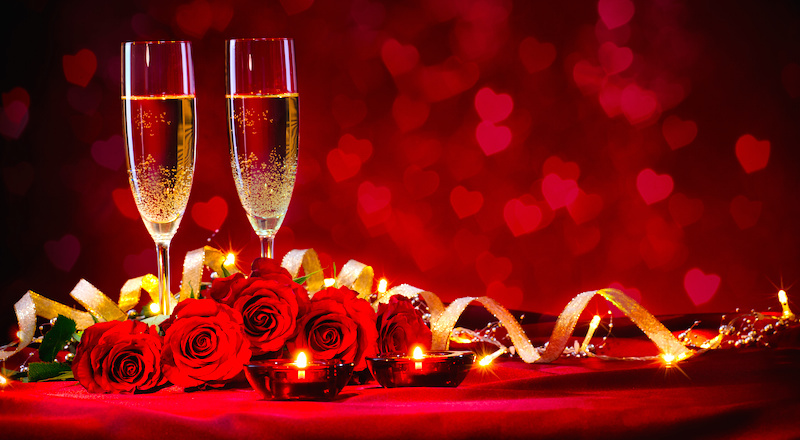 The longer I do this, the more I feel I write about the same things over and over. But then, so does everyone else — how many of the "women's magazines" have had articles re Valentine's Day this month? Anyway, there are always newbies looking for help and folks who need a little encouragement. So here goes.
As the proliferation of satin-covered, heart-shaped boxes in all your local stores and even truck stops will no doubt have reminded you, it is almost Valentine's Day. The makers of those satin-covered, heart-shaped boxes and their contents would very much appreciate it if you just accepted the notion that Valentine's Day just does not count if you don't take on a load of chocolates. I am here to disagree.
There is nothing romantic about ill-health. Further, too many of us feel unhappy about our bodies, a state that has a disastrous effect on romance. Fatigue and bad moods caused by blood sugar swings are also a libido-sapper. Sugar is not your friend, not even on Valentine's Day.
So how to celebrate?
* Flowers are a more traditional token of love than chocolate. Red roses — see above — are lovely, but virtually any flower in the pink-to-red spectrum seems seasonal to me. On our first Valentine's Day together I surprised That Nice Boy I Married (back then known as That Nice Boy I'm Dating) with a baker's dozen of carnations at work — red, white, and candy-striped. (He sent me a mixed bouquet, including red roses, also at work.) Then we got snowed in together for three days (see the Valentine's Day Blizzard, Chicago, 1990), the ultimate romantic experience, but you can't just order that up, I'm afraid.
* Wine or champagne, preferably drunk in front of a fireplace, would be lovely, don't you think? Go with something good and dry, of course. Be aware that "dry" champagne is actually on the sweet side. Look for "brut" or "extra brut" on the label.
* I always cook us a romantic, candlelit dinner for two. I prefer this to the madness that is going out to eat on Valentine's Day. I favor seared duck breast and asparagus, plus a more-effort-than-usual salad, but suspect TNBIM might prefer a rib eye. Of course, the romanticism of your dinner may be squelched if you're sharing it with children. Perhaps after they go to bed?
* Depending on your beloved, perhaps there is a romantic movie you would like to watch together. My favorite rom-com is Getting It Right, a gem from 1989 that never got the attention it deserved. With Lynn Redgrave, John Geilgud, Helena Bonham Carter, Peter Cook, and Jane Horrocks, how far wrong can you go? But then, romance is a very personal thing. For TNBIM and me, Monty Python's Holy Grail is romantic because we watched it on our first date, the archaic version of "Netflix and chill."
* If you have someone you'd like to seduce, lingerie may be called for. Yes, you can wear sexy lingerie without looking like a Victoria's Secret model.